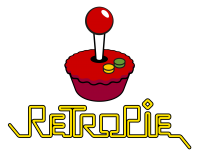 Soon after the release of RetroPie 3.1, we are please to announce v3.2. Although only a few weeks have passed, there have been a fair number of improvements include some new experimental emulators, and configuration module improvements.
Installation Instructions can be found here – https://github.com/RetroPie/RetroPie-Setup/wiki/First-Installation
Downloads available from the main RetroPie website – http://blog.petrockblock.com/retropie/retropie-downloads/. For those who want to install on top of Raspbian Wheezy – the system can be installed directly from the GitHub project, where you can also find a detailed list of changes.
Full changelog
3.2 (26th Oct 2015)
Fixed binaries of mupen64plus and lr-tyrquake and removed mupen64plus-testing as it is now included in the default mupen64plus.
Updated to Hatari 1.9, and built in IPF image support.
Binary installs are now supported for those running under Raspbian Jessie – although there still may be bugs.
New experimental modules – ppsspp / lr-ppsspp (PlayStation Portable emulator), px68k (X68000 emulator – too slow to be usable on a rpi2 though), and opentyrian (a port of the DOS shoot-em-up Tyrian).
uae4arm is now moved from experimental.
Improvements to the generic bluetooth pairing module.
Improvements to ps3controller pairing
Fixed SNESDev driver building (failed on first attempt).
New Turtle Pi Emulation Station theme installable via the themes installer
Various other bugfixes.
GLideN64 video plugin for mupen64plus