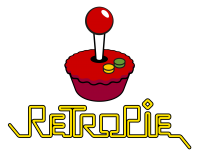 After 2 months of work, RetroPie v3.3 has been released. Highlights include beta images built on Raspbian Jessie for beta testing, PlayStation Portable and Dreamcast emulators moved out of experimental, and improved controller configurations including automatic control set up for Mupen64plus and Reicast.
Installation Instructions can be found here – https://github.com/RetroPie/RetroPie-Setup/wiki/First-Installation
Downloads available from the main RetroPie website – http://blog.petrockblock.com/retropie/retropie-downloads/. For those who want to install on top of Raspbian Wheezy – the system can be installed directly from the GitHub project, where you can also find a detailed list of changes.
Changes since 3.2.1:
Mupen64plus controller configs (including hotkeys) and Reicast (Dreamcast) controller configs added to the autoconfiguration script in emulationstation. Mupen64plus is now the default n64 emulator due to compatibility.
AdvanceMAME 1.4 (replaces 1.2 – still based on MAME 0.106).
PlayStation Portable emulator ppsspp is included by default (libretro version is default, the standalone version is optional).
Removed cpc4rpi emulator, and added CapriceRPI which has many improvements over cpc4rpi.
Updated libretro binaries including lr-fba-next updated to v0.2.97.37, and an improved lr-caprice32 which is now moved out of experimental and is the default Amstrad CPC emulator.
Updates to Reicast emulator, which has been moved out of experimental.
New experimental modules: OpenTTD (open source simulation game based on Transport Tycoon Deluxe), Wolf4SDL (Port of Wolfenstein 3d), Zdoom (Enhanced Port of the official DOOM source)
PS3 controller improvements (added Gasia PS3 clone Support).
Updated OpenMSX emulator (to the dev version 0.12.0+).
Beta images based on Raspbian Jessie are included. They may have bugs that are not present in the Raspbian Wheezy release.
New themes added to the theme installer (Eudora from AmadhiX, Tronkyfran from Tronkyfran, and Retroplay Canela from InsecureSpike).
RetroArch joy-config tool removed (custom configs are now done through the RGUI or manually).
Various other bugfixes/improvements.