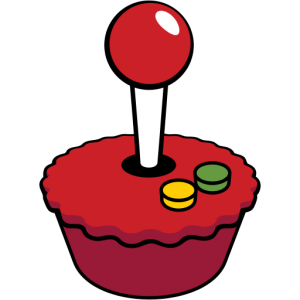 RetroPie 4.3 includes a lot of improvements to our default launcher Emulation Station, including Favourites/Recently Played and custom ROM collections, video and image screensavers, power saving modes, and the ability to configure your own RetroArch hotkey enable button when setting up your gamepad.
Basic support for the Odroid XU3/4 boards has been added. It's a source only install on top of the Hardkernel Ubuntu Minimal image, but most emulators run well.
Please note that RetroPie images for the Raspberry Pi are still based on Raspbian Jessie. Raspbian Stretch is not yet supported, and will be worked on after this release.
Many emulators have received updates and fixes, including the RetroArch frontend. See below for a detailed list of changes to RetroPie.
You can download a 4.3 image from https://retropie.org.uk/download/. For first installs please follow the Installation Instructions. If updating from 4.0.x you should make a backup first then choose Update all installed packages from RetroPie-Setup main menu. Anyone upgrading from 3.x will need to update the RetroPie-Setup script first. See the upgrade instructions for more details.
You can also install RetroPie on top of an existing Raspbian Jessie set up, or on top of Ubuntu on a PC/Odroid-C1/C2/XU3/XU4. Links to the relevant instructions can be found on the Download area.
If you want to support the project, donations are always appreciated and can be made on our Donation Page.
Thanks to everyone who helped with this release.
Changes since 4.2
Many updates to Emulation Station including:

Collections support including Favourite, All, Recently Played and custom collections.
Video and Image Screensaver support.
Power saving modes.
Many theming fixes and improvements.
Configuration of RetroArch hotkey enable button.
Allow using OMXPlayer for video playback on the RPI.
Many other fixes and improvements. Full changelog can be found here – https://retropie.org.uk/docs/EmulationStation-Changelog/

Added basic Odroid-XU3/4 support.
RetroArch updated to v1.6.7. Include minimal retroarch assets for the xmb interface by default.
AdvanceMAME updated to v3.5
fuse updated to v1.4.0
zesarux updated to v5.0
lr-fbalpha updated to 0.2.97.42
lr-imame4all renamed to lr-imame2000 to match upstream name.
lr-bluemsx updated to add Colecovision support.
lr-mame2003 updated with fixed audio for the Mortal Kombat series.
Added SDL1 version of scummvm – scummvm-sdl1 – for those with joypad and MT32 issues with the standard SDL2 version.
gamecon_gpio_rpi and db9_gpio_rpi updated for Kernel 4.9 compatibility.
Workaround for using PCSX2 on 64bit without our custom SDL library.
Updates/improvements to mupen64plus and the GLideN64 plugin.
Improved controller button mapping in the RetroPie-Setup menus.
esthemes – Many new themes available to install from esthemes configuration. Ability to update all installed themes.
Runcommand – user menu support.
usbromservice – fix BIOS and configuration folders not copying.
Enabled some additional packages on Odroid boards – hatari, zdoom, openblok, alephone and lr-ppsspp.
Bluetooth configuration – improved interoperability with the ps3 controller driver.
New configuration tool to change terminal font size
New packages added to experimental section:

pegasus-fe – Pegasus Frontend – new launcher/frontend in development.
lr-vice (C64 Emulator).
srb2 – Sonic Robo Blast 2 port.
cdogs-sdl – C-Dogs SDL – Classic overhead run-and-gun game.
lr-px68k (x68000 emulator).

Many other fixes and improvements.
The post RetroPie 4.3 is released appeared first on RetroPie.