We are pleased to announce the release of RetroPie 3.7!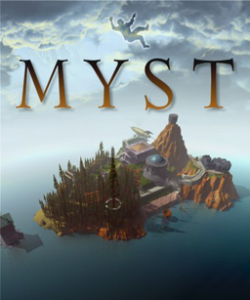 We are releasing RetroPie 3.7 in celebration of the release of our new website https://retropie.org.uk/ and new forum at https://retropie.org.uk/forum/.
Many experimental modules have been added. An option was added to easily install the LXDE desktop environment onto the pi (which can be launched from the ports menu after install), and thanks to the work of Pipplware we have been able to finally include joypad support with Kodi (controller configurations for kodi still need to be done manually for now) . We also have improvements to the configuration editor, and updates to some emulators.
Please note that configuration locations for ports have moved to /opt/retropie/configs/ports – if upgrading via the RetroPie-Setup script, old configurations will be moved when doing a full binary install.
The default render resolution for libretro emulators is now the video output resolution on the RPI 2/3. This can be lowered via the runcommand launch menu, or set globally via the configuration editor if needed for performance. Default render resolution is 640×480 for the RPI zero/1, but again can be switched globally, or on a per system basis.
The "Direct Launch" functionality was removed from Emulation Station due to stability issues – Kodi will appear in "Ports" if installing from the experimental menu.
It can be downloaded here: https://retropie.org.uk/download/
Installation Instructions can be found here – https://github.com/RetroPie/RetroPie-Setup/wiki/First-Installation.
The Prebuilt images are also available at GitHub – https://github.com/RetroPie/RetroPie-Setup/releases/tag/3.7. You can also install RetroPie on top of an existing Raspbian set up – Instructions can be found at the GitHub project site.
Changes since 3.6:
Added new experimental modules:

The Ur Quan Masters  (Port of DOS game Star Control 2).
Xrick (Port of Rick Dangerous).
Tyrquake (Standalone, not libretro).
Solarus Engine (Homebrew Zelda Clone).
SDLPoP (Prince of Persia Port).
Cannonball (Outrun Engine).
Stratagus (Warcraft and Starcraft Engine).
OpenBOR (Beats of Rage 2d Sidescrolling Game Engine).
Commander Genius (Port of Commander Keen).
Micropolis (Open source version of Sim City Classic).
Aleph One (Open Source port of Marathon Series).
Giana's Return (Fan-Made sequel to the Giana Sisters).
Lincity (Sim City Clone).
Simcoupe (SAM Coupé Emulator).
LXDE Desktop (Option in raspi-tools to reinstall the desktop environment).
Updated Kodi to Kodi 16 (which includes joypad support).
Updated PS3 Module (timeout fixed).
SDL2 PS3/Wii U Pro controller fixes.
UAE4Arm updated.
lr-mame2003 updated with sample/nvram support and additional core settings.
Mupen64plus updated with fix for black screen with rice plugin.
Scummvm Improvements (updated to 1.8 with OpenGL and partial Myst support).
Updated Config Editor (https://github.com/RetroPie/RetroPie-Setup/wiki/Configuration-Editor).
Updated Carbon and Pixel Themes and added default images to the RetroPie Menu.
Added "Other Settings" menu to Emulationstation with "save metadata on exit" and "parse gamelists only". These options were added to mitigate the long boot and shutdown times with large romsets.
Various other improvements and fixes.
Thanks to BuZz, Gizmo98, Herb, Rookervik and Zerojay and all others that have contributed to this release.